Fountain School was built in 1903 and served both the middle and high school until 1954 when the original high school was built. In 1999, the current-day high school facility was constructed on the east side of town (designed by CRP and included an addition project in 2011), allowing the existing 1954 building to fully house Fountain Middle School as it remains today. Aragon Elementary now sits on the 1903 site. The images below show the existing building and aerial site plan for the current Fountain Middle School. Due to district growth and need for updated facilities, the administration decided to move forward with the reconstruction of this site, awarding the project to CRP in January of 2016. This continues our nearly 25 year relationship with Fountain-Fort Carson School District 8.
To make the transition from old to new as smooth as possible, construction is divided into multiple phases that will eventually replace the entirety of the existing school with a brand new facility on the same site. This also allows for students to remain in their current learning environment while the new addition is built on-site. The completed project will provide 200,000 sf of new classrooms, science labs, a student commons, performance stage, athletics gym and administration space. A unique landscape design instills opportunity for outdoor engagement as well as accommodations for various sporting events. The interior design incorporates the FMS school colors with a dynamic twist, using them as way-finding features.
CONSTRUCTION PROGRESS - PH1 COMPLETE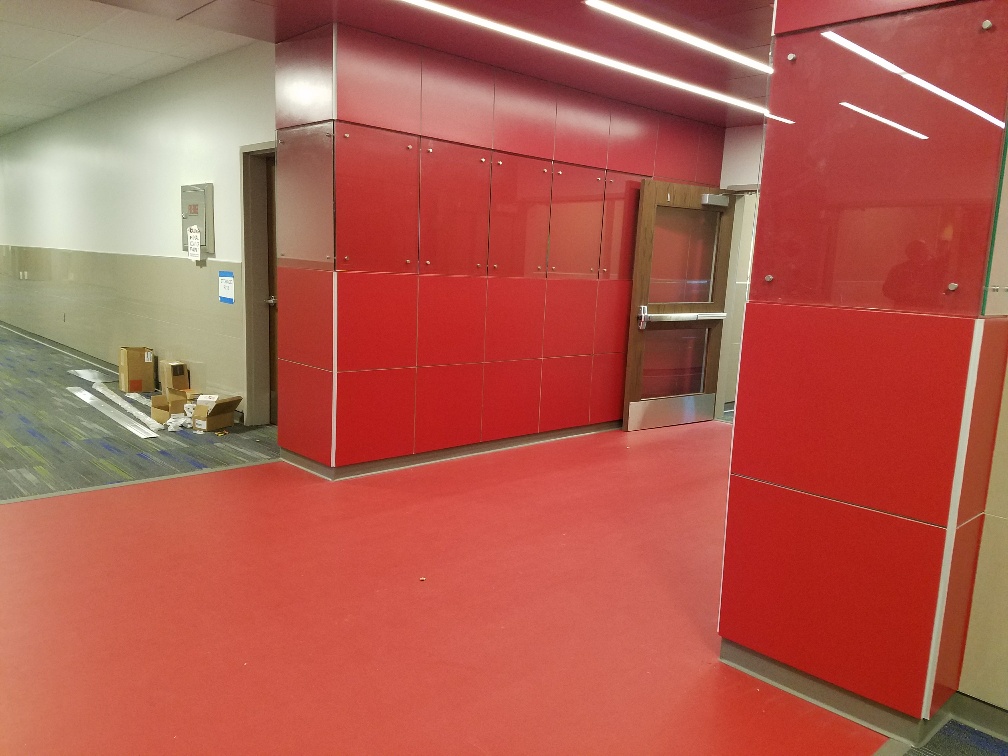 PH2 UNDERWAY - TO BE COMPLETED BY THE 2019/2020 SCHOOL YEAR
Phase 2 will include the demolition of the existing school. We will then add the administration suite, two new gymnasiums, locker rooms, a music/bad suite and the second half of the student commons. Stay tuned for more!